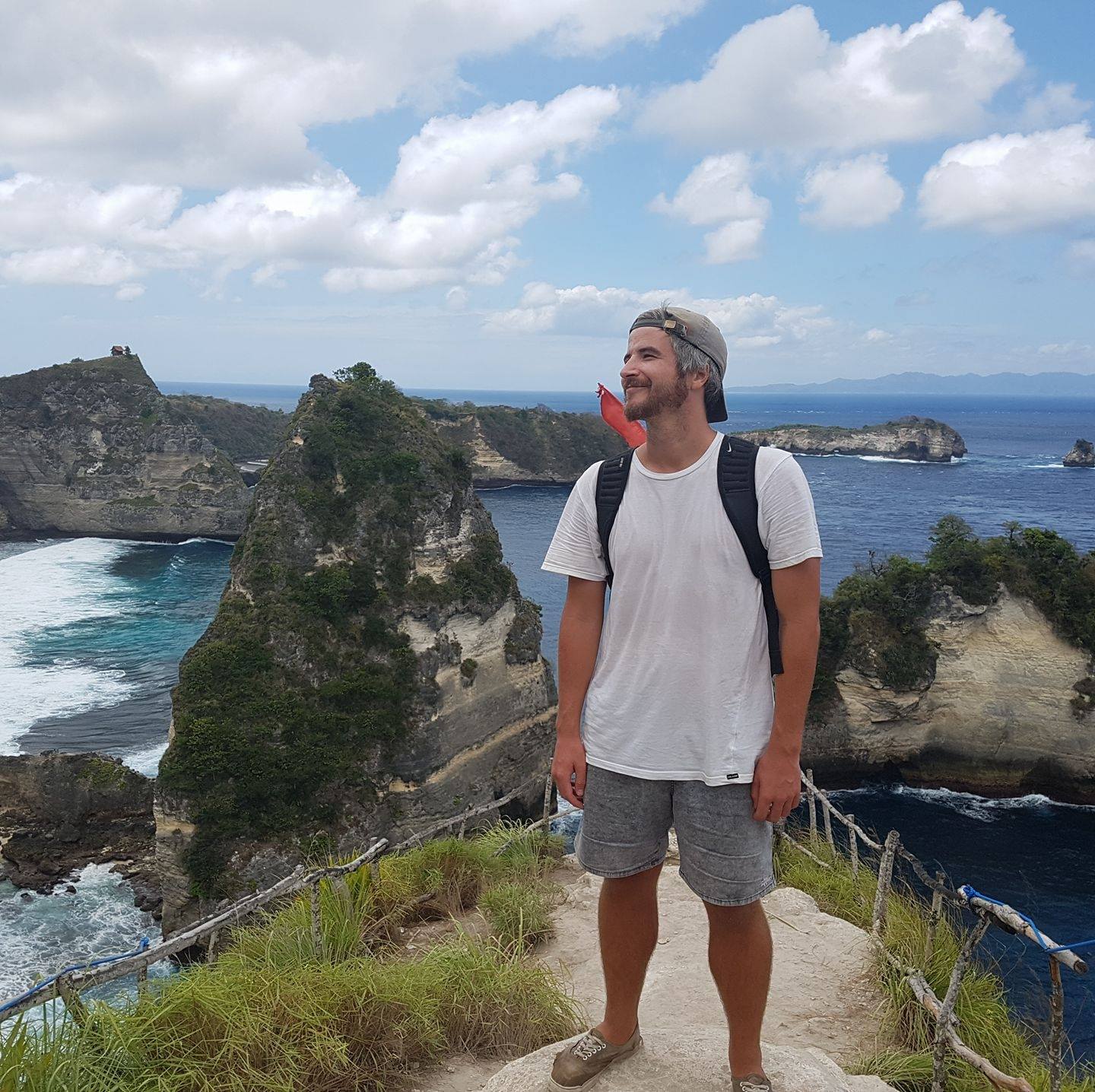 Name?
Ben Tutty
Where are you from in NZ?
Up the tippy top of the North Island. Kari Kari Peninsula. Google it, it's awesome.
Where are you currently living?
An inner city suburb in Melbourne called South Yarra
How long have you been living here?
About a year now
What is your current profession, and who are you working for?
I'm a freelance copywriter so I work for myself! But my clients include Jump Recruitment, Rayglass Boats, Tourism NZ, NSW Government, Money.com.au and a bunch of other good roosters
Check out my portfolio tuttycopy.squarespace.com/
​Tell us what it is like where you are living?
It's beautiful. I'm on a quiet one way street between a big dog park and the Melbourne Botanical gardens about a 10 min tram ride away from the CBD. There are heaps of good bars, restaurants and cafes here which is probably where all my money disappears to.
What do you do for fun / entertainment?
I've got a wee whippet puppy called Finnegan. I play with him/walk him in the Botanical gardens and the park every day.
I read constantly - last year I read 53 books - a mix of fiction and nonfiction.
I play tonnes of video games (PS4).
Me and my partner love good food and wine so we're always out and about trying new restaurants.
I have an espresso machine and love making/drinking coffee.
I studied film so I love watching movies and TV shows.
I love travelling. Last year we did 3 months in Europe and a couple years before me and my partner did 9 months in SE Asia. Now I'm trying to earn some money to pay it all off!
​Beer or wine?
Both. I don't discriminate.
I like weird stuff like sour beers and natural wine.
What is the most useless talent you have?
Probably my near encyclopedic knowledge of random useless shite that I've developed writing for lots of different industries. For example I can tell you how much you should be paying per kWh for electricity in Tasmania (33.13 kWh).
What is your favourite place in the world, and why?
Rangiputa beach on the Kari Kari Peninsula about 30 minutes north of Kaitaia. I lived there for two years as a kid and it's where all my family is from. It's a tiny village in the middle of nowhere on the most beautiful white beach. When I arrive after the four hour drive from Auckland the stress melts off me.
What is something that people don't know about you?
I was born in Hong Kong and spent most of my childhood living there.
I have a rigorous skincare regime. Just kidding but my girlfriend makes me moisturise and cleanse and I secretly really like it.
Do you have plans on moving back to NZ?
Absolutely! I'm coming home in July and I can't wait! Just have to get the doggo on a flight and sort out all the other stuff before then.
What home comfort do you miss the most?
I miss seeing the ocean every day
What is your funniest travel story?
My first time in Vietnam I went to a local bia hoi bar in Hanoi that serves fresh beer that they brew out the back for like 12 cents a glass. This speedy little bartender runs round with a massive jug and fills your glass and doesn't even write down how many you've had; she just remembers it off the top of her head (or makes it up).
Anyway I was sitting on one of those tiny little red plastic seats that are about a foot off the ground and smashing a bowl of hot noodles shoulder to shoulder with a bunch of locals. The seat was a little precarious because I'm a big lad and weigh about 95kg.
I'd had about a dozen of those little beers and I leaned back on my seat and the two back legs just snapped in half and I hit the floor. My noodles flew up in the air and came down all over my face.
So I was lying on the floor covered in noodles and all the Vietnamese guys around me (and my partner) were cracking up. They helped me up, got me a bigger seat and got me another beer. Ended up being a very big, fun night.
If there was one thing you could recommend to someone about to go on there OE, what would it be?
Just do it
Go to Vietnam and go to a Bia Hoi joint. 12 cents a glass for beer!
Also take the chance to try and develop a freelance business/online business using whatever skills you have. I started freelancing so that I could travel and I never stopped.