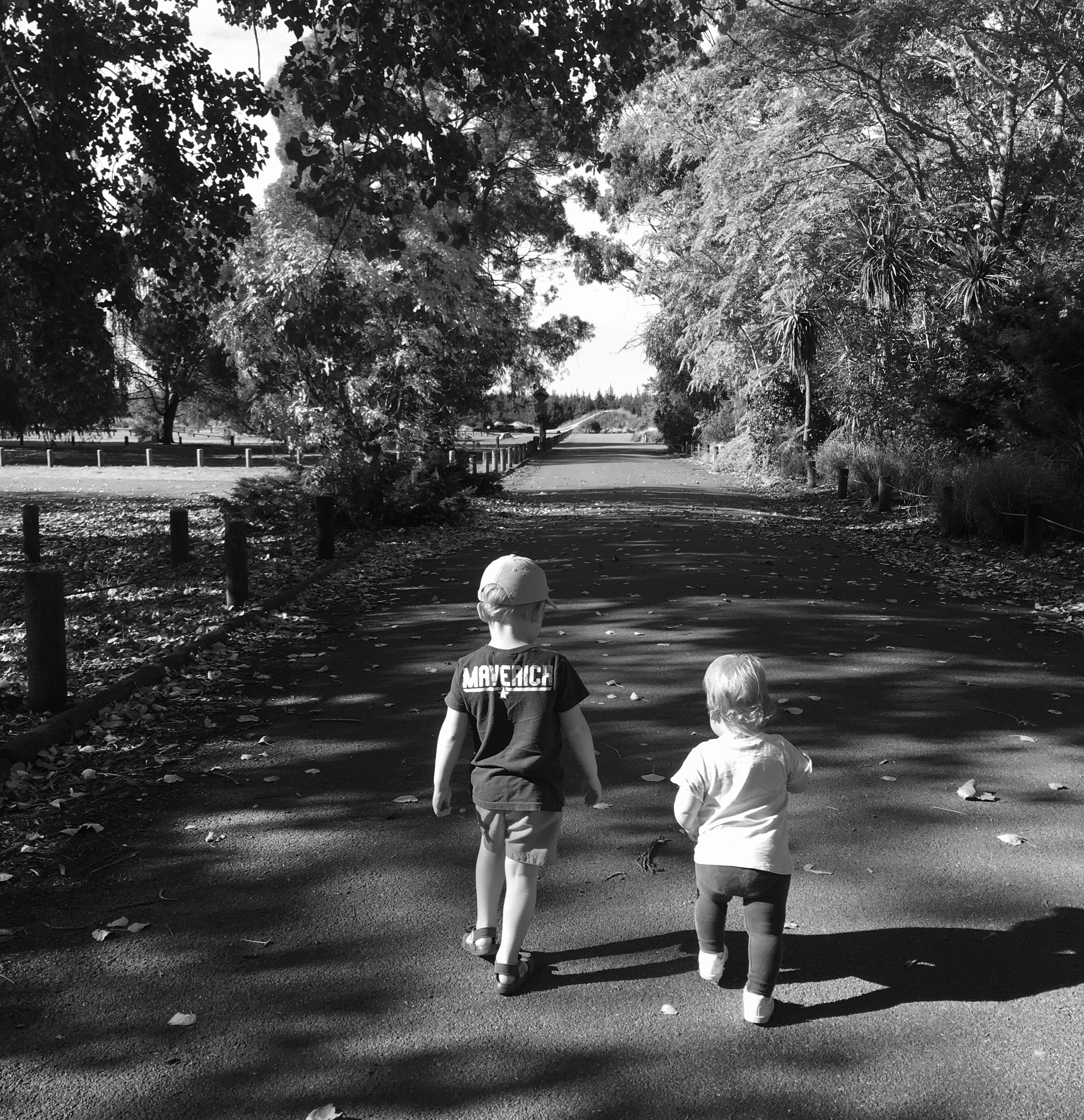 Hi, Simon and Hayley here - the Christchurch based husband and wife team behind Jump Recruitment.
Since we specialise in recruitment for the hospitality, tourism and retail industries, we've got a little time on our hands right now. Rather than sit around twiddling our thumbs (or clicking "next episode" on Netflix), we thought we'd check in, introduce ourselves and offer a helping hand to anyone who needs it instead.

What we've been upto during the lockdown
The world has completely lost its marbles but we're finding a few silver linings in the lockdown. We've had heaps of quality time at home with our two children, Mason & Evelyn, and enjoyed the constant challenge of keeping them entertained all day, every day. We've tried obstacle courses with time trials, dance offs, Easter egg hunts and just about everything else you can imagine. We always felt like we've earned a couple of lockdown wines at the end of the day for our efforts!
Simon's cleaned, gardened, painted and improved just about every surface of our place in Christchurch. The other day, he painted the neighbour's fence and our front fence, then ran out of paint half way through painting the back fence. He's been sulking a bit ever since.
He's also been appointed Chief Officer of snacks and will often appear with platters and wines at 4pm on the dot. Can't complain! What are you doing to keep entertained these days?

We've been around the block
Both of us have gone around the block in the hospitality and retail industries from positions as floor staff, to business owners. Hayley began in hospitality, then switched to retail, opened her own successful store and helped set up and run several retail businesses, including multinational brands like Country Road.
Simon's gone from managing bars in Europe to helping a major hospitality business expand across the North Island of NZ. He then went on to run his own successful restaurant. He even once ran a bar promotion that turned Thursday nights at the Christchurch bar he was running into the busiest night of the week, and was featured in FHM magazine and was approached by the Jerry Springer show wanting to run something similar (that's a long story for another blog though!)

The COVID-19 problem
COVID-19 has thrown a spanner in the works for businesses all over the country, with retail, hospitality and tourism hit particularly hard. No one's ever experienced anything like this before and we know that it's going to be incredibly hard for a lot of employees and business owners out there.
With that said, we're 100% confident that things will turn around. When we come out of lockdown, everyone will want to connect with their friends, families and fellows over a drink more than ever. We'll all rush to explore the country and pour money back into our awesome tourism industry. After a month straight of home cooking, we'll all rush back into restaurants and takeout joints (I know we will!). There's a light at the end of the tunnel, we just have to get through the hard bit to the other side.
With that said, we'd like to offer our support and expertise to any and all businesses. We can help with:
Business strategy, costing and advice to help you get through this time.

Managing and reducing staff costs and overheads.

Rebuilding your team.

Getting your business ready to go once the lockdown is over.
Whether you need a hand rebuilding your team or you want to start getting ready for the lock down to finish, give us a call and arrange a free consultation. We'll get to know you and your business, offer our advice and expertise and help you relaunch with the right people. Because we know that with good talent, and the right ideas you and your business can get through this and thrive at the other end.
If you're looking for a job register with us here. We've got relationships with some of New Zealand's biggest employers and can help you get ready to apply and get you interviewing right away when the lockdown ends. You might as well hit the ground running!