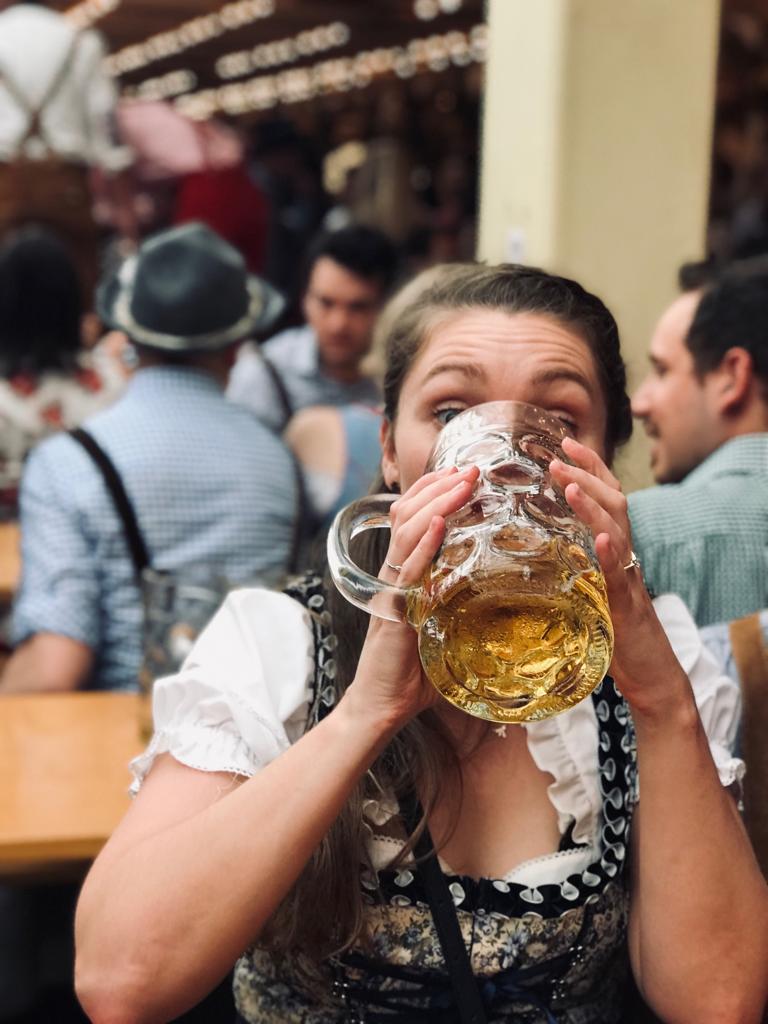 Name:
Danielle Ramsay

Where are you from in NZ?
Christchurch

Where are you currently living?
I am currently living in London, England.

How long have you been living here?
I've been here for a year and 4 months.

What is your current profession and who are you working for?
I am an Occupational Therapist, specialising in Neuro Rehabilitation. I'm currently working for the NHS in a hospital in South London.

Tell us what it is like where you are living?
London is crazy busy compared to NZ. Which takes a bit of getting used to. The public transport is amazing so getting around is super easy and there's always something to do. Prior to the pandemic and the subsequent lockdown our weekends were filled with trips away to Europe, going to shows and football games or catching up with friends in pubs. Pub culture is massive in London, theres at least one every 100m and in summer the garden bars go off. Theres always something to do, so usually you have to book catch ups with friends weeks in advance.

What have you done for fun/entertainment throughout Covid and the lockdown?
I have been working the whole time throughout the lockdown and picking up extra shifts so to me life has been relatively normal. In the weekends though, my husband and I go biking around the deserted streets of London, watch far too much Netflix, have Zoom catch ups, play board games or just generally annoy the heck out of each other.

Are there any particular challenges throughout this period that stand out for you?
An obvious challenge that stands out is working in the hospital throughout the pandemic, for various different reasons. Otherwise it would be having to put all our plans for our time in the UK on hold for 3 months now and not knowing when that will change.

Beer or wine?
Gin?

What is the most useless talent you have?
Remembering ridiculous facts about a person I have met once.

What is your favourite place in the world, and why?
Other than New Zealand - Scandinavia. They just do everything so well! Their city planning is amazing - so user friendly, the coffee and pastries are incredible, the people are great and the scenery is insane!

What is something that people don't know about you?
I use to walk fast - competitively.

Do you have plans on moving back to NZ?
We have plans to move back to NZ in a year or so, however these plans change daily so who knows where we'll be in a year.

What home comfort do you miss the most?
I miss the ease of home and the laid back way of life. As well as the green open spaces and how accessible the beach and the mountains are.

What is your funniest travel story?
Maybe not the funniest, but a stand out moment.
On a boozy trip to Malaga, getting lost coming home from town and walking a couple of km past our accommodation with 5 other people at 4am, in the pouring rain.

If there was one thing you could recommend to someone about to go on there OE, what would it be?
Be a yes man. Grab every opportunity that comes your way.