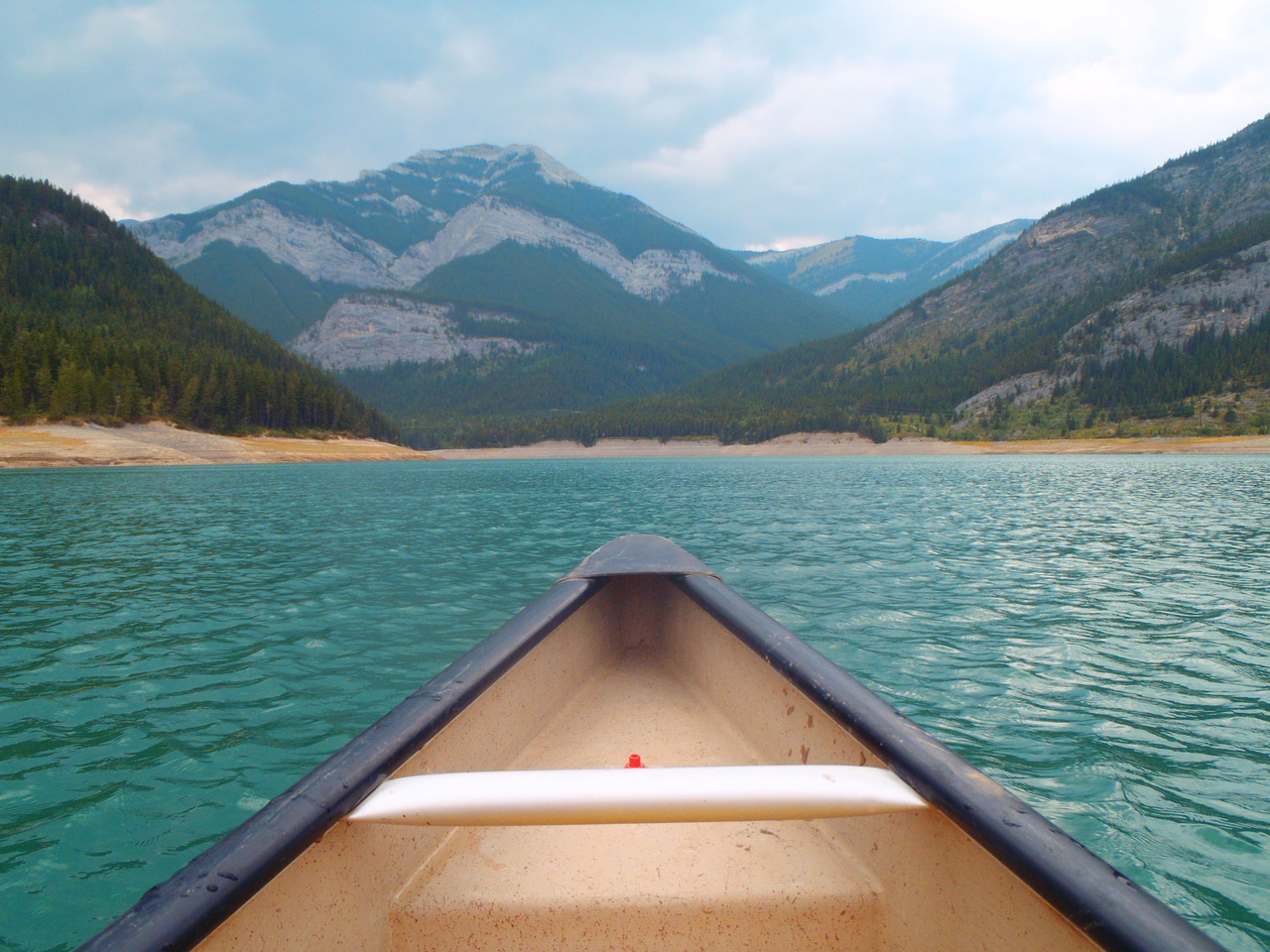 Name?
Tash Clemens

Where are you from in NZ?
Waimate, South Canterbury

Where are you currently living?
Calgary, Canada

How long have you been living here?
Just rolled over 3 years now.

What is your current profession and who are you working for?

I am working as a Pharmaceutical Sales Rep for GSK ( GlaxoSmithKIine)
Back in NZ I was working as a Pharmacist, however would have to complete 18 months of recertifications to work here in the same capacity. However I am really enjoying the role here and the lifestyle it brings.

Tell us what it is like where you are living?
Calgary really is the best of both worlds. It is big enough so you get the 'city life' yet a 40 minute drive and you are deep in the mountains, with great lakes and camping in the summer, or fantastic skiing in the winter. The weather in Calgary is certainly more of a challenge. Winter can last for almost 9 months, with the first snow fall being around September and still falling in May. We have been here for some of the coldest winters on record, where for 3 weeks it didn't really get above -22! So for the 3 months we get of summer, everybody uses every minute they can to adventure. Patio drinking is a huge part of the Calgary lifestyle, and that defines the change in weather. Of course Stampede is what Calgary is most known for, dubbed The Greatest Outdoor Show on earth. For 10 days, the city is transformed into a haven for beet tents and cowboys. This year sadly is the first time in 100 years that it has been cancelled.

What have you done for fun/entertainment throughout Covid and the lockdown?
Both my husband and I have both remained working during Covid. So the weekdays remained the same. However the weekends have been full of Zoom calls to friends and family.We have been creative, managing to adapt many of our previous drinkng activities to the new virtual platforms.
Also we were fortunate enough to move into a new house just a month before lockdown. There was 2 foot of snow on the ground when we moved in, so now that it has melted we have been working on the garden and outside, ready for summer BBQs and fires.

Are there any particular challenges throughout this period that stand out for you?
Living abroad, our friends really have become our family, so not being able to socialize with them has been hard.
One of the reasons we have been able to stay abroad so long is because we tell ourselves we can always jump on a plane and be back in NZ in 24 hours if need be. Having that challenged has also been something very hard for us. Plus we know that a 2 week quick visit back to NZ is no longer a reality with the self isolation that is required. Its a very expensive hotel trip :)

Beer or wine?
Gin through and through

Choice of takeaway?
When in California and Vegas, In and Out hands down! However that's not as much of a reality as I would like, so Turkish is generally the default in our house

Are you more of a hunter or gatherer?
According to the google quiz I just took, I am a gatherer. Wish I could indulge on that more

What inspires you?
I can't pin point anything specfic, however I constantly strive to live outside my comfort zone. Whenever I feel like things are going along at a smooth pace, I like to step it up and change directions.

What is the most useless talent you have?
I can play the drums both left and right handed. But neither way yields that much talent

What is your favourite place in the world, and why?
One place that always rings as one of my most memorable places is Crater Lake, Oregon USA. I first visited here when I was 7 with my family and just remember being able to play in snow and had the biggest ice cream. Then when I went back almost 20 years later, I really seen the place for its incredible beauty and wonders of mother nature.

What is your funniest travel story?
One of the best stories we have is from travelling around the US in a van we had converted. One late night my husband and I pulled into a truck stop to sleep for the night. It was unusual but one of the truck drivers began talking to us and was interested in the van we had converted. Before we knew it we were surrounded by 4 polices cars, full lights and sirens and being yelled at to put our hands up by 6-7 officers. I was separated from my husband, searched and then interrogated for around 10 minutes, before anyone would tell me what was happening. Until I was then swiftly informed I was being arrested for Prostitution. By this stage my husband was laughing with the officers he was dealing with and they were looking around our van. It was an impossible charge to talk myself out of, and I was giving it my best, but then as quickly as the cops arrived, they up and left, no apologies , no word of why they were even trying to charge me! Then after a few minutes we learnt that the truck driver we had been speaking with before the cops arrived had unfinished business with another driver that was parked across the yard, from a recent prison stint they did together. We got caught up in their beef! And the other driver thought this could be a nice easy way for him to get some revenge and get the driver we were talking to arrested again haha.
This all happened in Buffalo, New York. Naturally we didn't stick around in Buffalo long, and actually drove for the first time that night across the border into Canada.

If there was one thing you could recommend to someone about to go on there OE, what would it be?
Dont plan anything to thoroughly. Its amazing how many people you meet who give you advice, or offer a place to stay or visit. If you stick to your pre determined plan, you will never know half the stuff you are missing. And also you often plan your trip around others peoples opinions and advice, who knows how you will feel when you will arrive at places.

What is something that people don't know about you?
I eat kiwifruits whole, skin and all. Yum

Do you have plans on moving back to NZ?
Yes, NZ will always be home. But when and how and what that looks, it changes as quickly as the weather in Calgary.

What home comfort do you miss the most?
Obviously family takes the top answer here, but in a more materialistic way I do miss a good Allpress Coffee and of course a Fairlie Bakehouse pie.