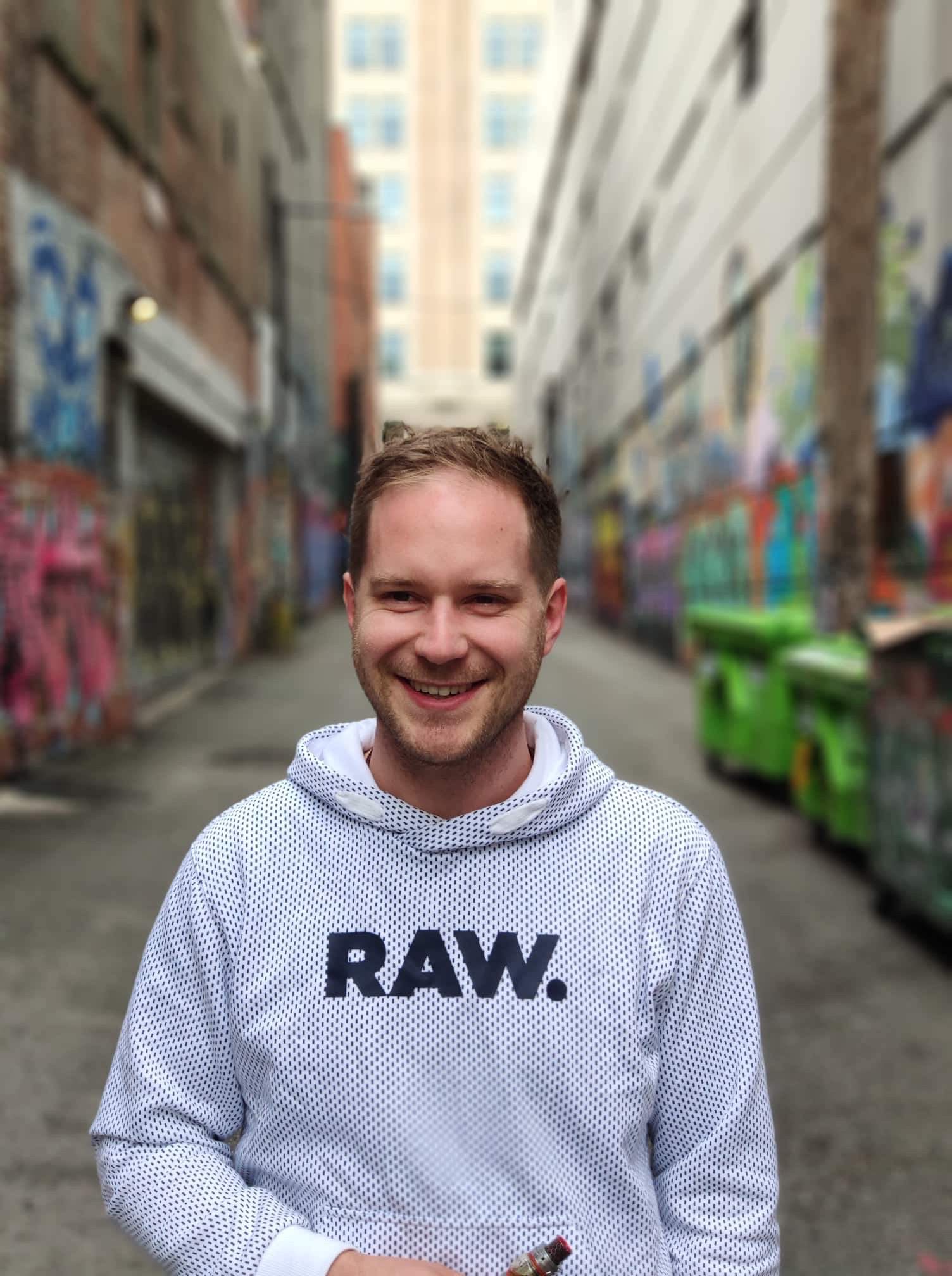 ​Name?
Robbie Averill

Where are you from in NZ?
Born and bred in Christchurch

Where are you currently living?
Vancouver in beautiful British Columbia, Canada

How long have you been living here?
9 months

What is your current profession and who are you working for?
While my career has taken a few twists along the road, I've been working as a website developer for the past 6 or 7 years. Currently I work for Chec/Commerce.js - an e-Commerce startup based in Vancouver.

Tell us what it is like where you are living?
Vancouver is a stunning place to live. It's no surprise it's consistently rated one of the most liveable cities in the world. You have the beach, surf, snow, cycling, and hiking all within half an hour or so of home - something us kiwis take for granted in New Zealand.

What have you done for fun/entertainment throughout Covid and the lockdown?
I've done a lot of exploring - walking, light hikes, riding my bike around, wandering aimlessly around the seawall that surrounds Vancouver's city center. One of the few things you can still do during these crazy times is get out and about, and Vancouver is a great place to do it.

Are there any particular challenges throughout this period that stand out for you?
Working in technology means that working remotely or from home is second nature. You always hear about "digital nomads" working from tiny, obscure places in the world for big Silicon Valley companies. I've enjoyed doing a little bit of that in the past, but when you're forced to work from home for a couple of months it gets a bit tedious. I was stoked when we were allowed to go back to our office here.

Beer or wine?
I spent a couple of years as a brewer, so I'm biased towards beer, but I also love a good pinot. There's a great little craft beer scene here, as well as a bunch of really cool back-alley natural wine bars. Realistically I'll drink (and usually enjoy) anything though.

Choice of takeaway?
If I can find a relatively authentic thai place I'll be all over it. Either that or mexican. I love the combination of chilli, lime, and coriander!

Are you more of a hunter or gatherer?
Definitely a gatherer. I've never been into hunting.

What inspires you?
Music. It does different things for different people, but one of the common things you find with people is that music evokes emotion. For me, there's an emotion like being proud or grateful for things that music brings out in the same way as watching Andy Dufresne power his way down the river after breaking out of Shawshank prison.

What is the most useless talent you have?
I can juggle... if I could juggle four balls I probably wouldn't call it a useless talent though.

What is your favourite place in the world, and why?
The Mussel Inn in Onekaka near Takaka. I have fond memories from throughout my life of visiting this place. The owners are wholesome, lovely people, the food is great, the beer and cider they brew onsite is great, and the live music they book backs up nearly a year in advance. It's a staple on the NZ touring circuit for a reason.

What is your funniest travel story?
A couple of years ago I went to Bansko, a small ski town in Bulgaria, to go skiing over a long Waitangi Day weekend. There was only one hostel in the town, so I booked a room and when I turned up there were two other guys there - both kiwis, and both from Christchurch. Mutual friends etc, it's a small world. We had a great week slashing the powder and soaking up the Bansko sights. Cheers Dan and Tim!

If there was one thing you could recommend to someone about to go on there OE, what would it be?
Go to the places you're unsure about, or even further. Some of my best travel experiences are from going to places off the beaten track.

What is something that people don't know about you?
I absentmindedly visualise points between two things I can see, like the corners of a door, and draw triangles in my mind between the three. I don't even realise I'm doing it.

Do you have plans on moving back to NZ?
No plans as yet, but I know New Zealand is the place I want to live longer term.

What home comfort do you miss the most?
As I work with three other kiwis here, and there's a decent kiwi community in Vancouver, we're pretty well stocked up on kiwi products. I'd say my dad's caipirinhas (cachaca/rum based drink from Brazil) and mum's dumplings though - things money can't buy.