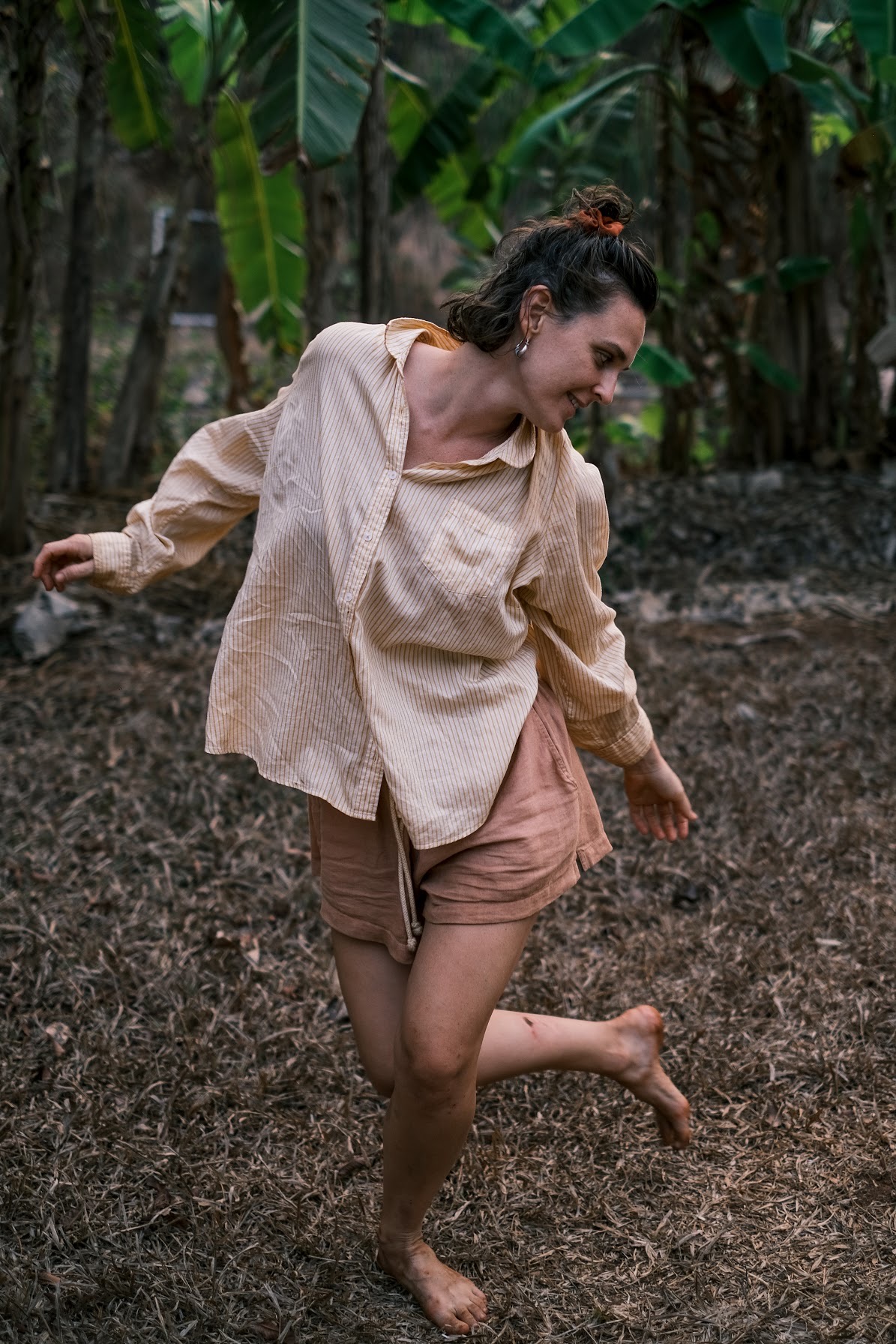 Name?
Sarah Elsworth

Where are you from in NZ?
Christchurch

Where are you currently living?
Goa, India

How long have you been living there?
Since February, it was supposed to be a couple months holiday… I was on route to move back to NZ and then…well the lockdown happened and i'm still here and secretly very happy about it because this place is amazing.

What is your current profession and who are you working for?
I freelance as a Contemporary Dance Artist. This means I work in lots of different ways with many people, working on short term performance projects, I teach dance and pilates. I choreograph my own works. Before travelling, I was teaching reformer pilates at Good Times Pilates, an amazing fun boutique business in Fitzroy, Melbourne.

Tell us what it is like where you are living?
Where do I begin! Goa is a very popular tourist hot spot in the on season, which has just ended and now its monsoon and rains lots. There are amazing beaches, tumbling jungle all around you as you whizz by on a scooter. I get to dance everyday in a studio surrounded by trees and eat very yum food. Time to do lots of creative projects as living costs are very low compared to our neck of the woods.

What have you done for fun/entertainment throughout Covid and the lockdown?
Drank a lot of chai, learnt Bollywood dancing, snuck to the beach for early morning swims before the police would come.

Are there any particular challenges throughout this period that stand out for you?
Basically a bunch of dance artists got stuck living together during lockdown as we were doing a residency together. So we had to group quarantine and kind of hide in the Jungle. All the challenges of community living, the politics around sharing jobs like cooking and cleaning, personality clashes. The uncertainty of what was going to happen and peoples fear around the virus. Also if there would be enough access to food for us all. For a couple of weeks we had to be pretty careful about portions to make sure there was enough for everyone. We didn't eat much fruit and veggies and had LOTS of rice and dal.

Beer or wine?
Beer on a hot day for sure, but nothing like a cheeky romantic red with dinner.

Choice of takeaway?
Probably… Thai.

Are you more of a hunter or gatherer?
Hunter…

What inspires you?
Music, people, travel.

What is the most useless talent you have?
I'm pretty good at copying peoples accents and voices.

What is your favourite place in the world, and why?
India is insane, there is true magic here. The people, food, culture, colour - its all so present and vibrant. I've only seen a slice but god its addictive. But that's not the question, I might have to say that New Zealand nature still very much sits in my heart. The West coast of the South Island for its wildness.

If there was one thing you could recommend to someone about to go on there OE, what would it be?
Just go, go anywhere that is different to your own culture. So good for the spirit to be in a totally new environment. Be open to people and don't plan too much, allow the journey to unfold and you will have an incredible time…possibly some of the best memories and experiences of your life.

What is something that people don't know about you?
I once drove Sir Ian McKellen through the port hills of Christchurch and had coffee in Lyttelton… It was so out of context that no one recognised him.
Theres more to the story…

Do you have plans on moving back to NZ?
Yes, soon… when the commercial flights resume and mother India kicks me out.

What home comfort do you miss the most?
A proper coffee, nature, a roast dinner with family.