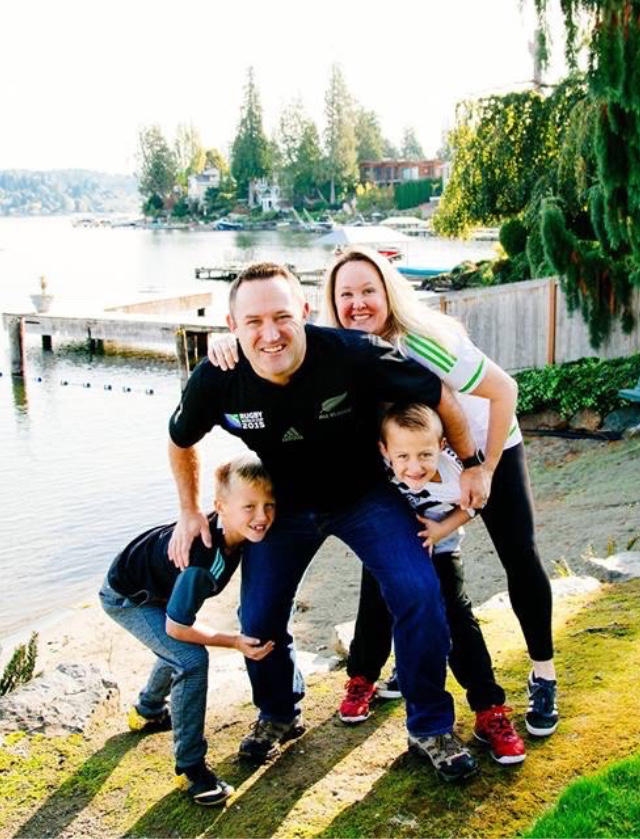 Name?
Andy Carmichael

Where are you from in NZ?
Christchurch

Where are you currently living?
Issaquah (near Seattle),Washington, USA

How long have you been living here?
23 years

What is your current profession and who are you working for?
VP of Sales Zonar Systems

Tell us what it is like where you are living?
It is a lot like home, I have easy access to lakes, rivers and the mountains for skiing and mountain biking. We are surrounded by great friends that are all very active and love the outdoors

What have you done for fun/entertainment throughout Covid and the lockdown?
Spent more time with my wife and sons now that I'm working from home. We've spent more time biking, wake boarding and playing pickle ball and golf with the friends in our circle.

Are there any particular challenges throughout this period that stand out for you?
Not being able to meet customers in person, home schooling our 10 and 11 year old boys and not being able to go to sporting events like Soccer, Football and Rugby.

Beer or wine?
Beer

Choice of takeaway?
Chik-fil-A

Are you more of a hunter or gatherer?
Hunter

What inspires you?
Family

What is the most useless talent you have?
I have the ability to fall asleep almost anywhere

What is your favourite place in the world, and why?
Nelson

What is your funniest travel story?
My wife and I were taking a picture on the Moraki boulders between waves but when we went to get down we slipped and ended up dumping her entire purse into the ocean including the phone we had just taken the pictures with.

If there was one thing you could recommend to someone about to go on there OE, what would it be?
Chose experiences over money

What is something that people don't know about you?
That I was a White Water Rafting Guide in Aspen CO for a summer

Do you have plans on moving back to NZ?
If Donald Trump is re elected as the President then yes

What home comfort do you miss the most?
Good Old Kiwi Fish & Chips