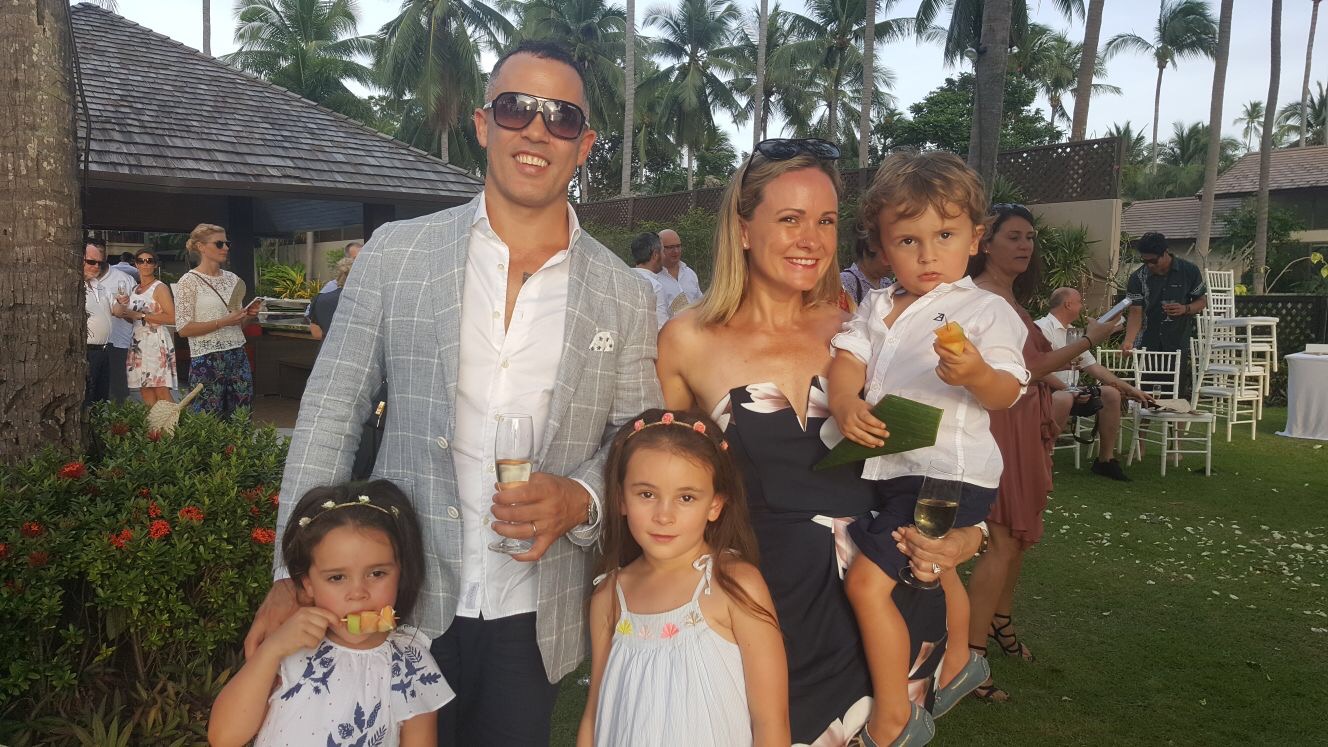 ​Name?
Marc Richardson
Where are you from in NZ?
Christchurch
Where are you currently living?
Melbourne, Australia
How long have you been living here?
We have been in Melbourne for 4 years and before this we lived in Hong Kong for 6 yrs and 4yrs in Singapore.
What is your current profession and who are you working for?
I have been working within the Recruitment industry for over 15 years and most recently was working for FutureYou as their Managing Partner.
Tell us what it is like where you are living?
Melbourne is a beautiful city with amazing restaurants, cool bars, live music, international sporting events (F1, Australian Tennis Open etc) and outdoor recreation. There is typically something exciting going on every weekend, which makes Melbourne a great place to live and raise a family.
What have you done for fun/entertainment throughout Covid and the lockdown?
We have been playing a lot of board games, cards, PS4 as well as watching way too much Netflix/TV. We have set-up a makeshift circuit in our garage to try and keep the isolation pounds at bay Melbourne and have also been listening to a few audiobooks.
Are there any particular challenges throughout this period that stand out for you?
Home schooling three children under 8 years old has been challenging coupled with trying to keep positive and healthy (body and mind).
Beer or wine?
I love craft beers (NEIPA) and enjoy a good Pinot from NZ or Red Hill (​Mornington Peninsula)
Choice of takeaway?
Indian - Beef Vindaloo and Palak Paneer
Are you more of a hunter or gatherer?
I enjoy both but would say I lean towards "Hunter"
What inspires you?
Travelling and experiencing new cultures and of course my beautiful family
What is the most useless talent you have?
This was a tough one - The Caterpillar, also known as the Dolphin dive
What is your favourite place in the world, and why?
Santorini -​ We went to Santorini for our honeymoon, so it holds a special place with my wife and I. The place is​ visually stunning with the most vibrant colours of blue and​ whitewashed cliffs, not to mention the freshest and most delicious seafood platters.
What is your funniest travel story?
Probably not appropriate for this forum​ (pre-season rugby trip to Thailand)
If there was one thing you could recommend to someone about to go on there OE, what would it be?
Seize every opportunity and put yourself out there! There is so much to see and do, so make sure you have no regrets and live life to the absolute fullest.
What is something that people don't know about you?
I completed an apprenticeship in flooring before going to University and finishing my Degree as a mature student.😊
Do you have plans on moving back to NZ?
We don't have any immediate plans to move back to NZ however, with the current COVID situation in Melbourne, it is becoming more appealing by the day.
What home comfort do you miss the most?
Whitebait patties and my Mum's lamb's fry and bacon - sooooooo good!