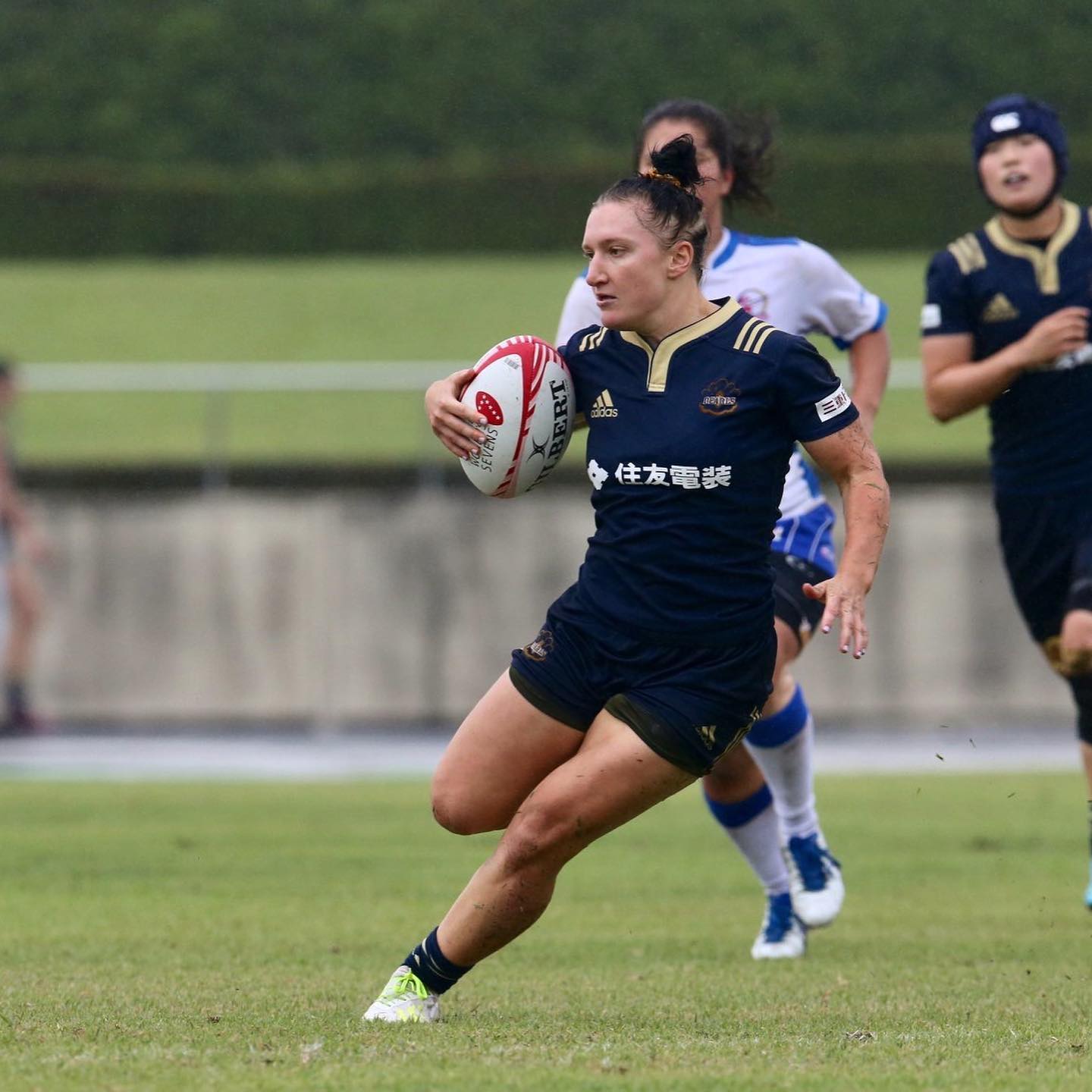 Name?
Georgia Daals

Where are you from in NZ?
Wellington

Where are you currently living?
Country side in Japan, called Yokkaichi

How long have you been living here?
On and off for 4 years. Best 4 years of my life.
When im off contract it's time spent in NZ for a few months to see the family. Although, last year I did a 6 month stint in England where my husband is from, so we travelled Europe and spent time with his family.

What is your current profession and who are you working for?
Professional 7's player for my rugby club Mie Pearls

Tell us what it is like where you are living?
Fun! .. Well at first we were basically the only foreigners in the city so we would get random steers every now and again and eating out was a guessing game, but now we are locals.
There's a mountain called Mt Gozaisho we like to climb and have summer bbqs up there its awesome! And in winter it snows up there so best of both worlds! Also holds a special place in my heart as that's where my husband proposed to me.

What have you done for fun/entertainment throughout Covid and the lockdown?
I don't know if you call it fun but definitely kept me sane was training throughout covid was a biggie. We were lucky in Japan to still be able to train in our bubbles so there was a group of about 8 of us training together.
We would have movie night basically every night which was fun too! .. Sometimes a few beer pong games on the weekends .. with water if my coaches read this ha! ;)

Are there any particular challenges throughout this period that stand out for you?
100% - I'm currently in quarantine in my house in Japan and dang its harder than I thought. I'm on a bodyweight program and finding it 10x harder than the gym as usually I love to throw a bit of tin around but this bodyweight stuff is next level!

Beer or wine?
Depends on the night.. But my FPC captain Jonah kept getting free bottles of wine and she gave them to me so I think I've got a new found love for wine.

Choice of takeaway?
Ramen… Dan Dan noodle

Are you more of a hunter or gatherer?
If you're talking about night clubs im a gatherer.. Love to get people up and dancing on chairs!

What inspires you?
To be the best person I can be for myself and people around me.

What is the most useless talent you have?
I can do the worm.

What is your favourite place in the world, and why?
Thailand! The hustle, cheap and yum food, getting lost in random little streets and well I guess the buckets!! I went scuba diving for the first time there in Pattaya and just loved that also! I still remember the feeling of being able to breath underwater for the first time , was pretty cool!

What is your funniest travel story?
In Amsterdam you know they have those adult shows (IYKYK) , they asked for volunteers and no one put their hand up so of course after a few drinks I obviously had a bit of courage in me .. My hand goes up and next thing I know im on stage in a room full of strangers eating a banana out of … ;) . I'm pretty sure my mum doesn't even know this haha!

If there was one thing you could recommend to someone about to go on there OE, what would it be?
Do it then and there. Don't wait because something has come up. Go and enjoy life.

What is something that people don't know about you?
I got married in Japan! Full Japanese style with Kimonos.

Do you have plans on moving back to NZ?
Yup, once my contract is up in July 2021 it's time to settle back home to NZ. I'm not sure if I could live in Wellington now. I never realised how windy it actually was until I left and came back!

What home comfort do you miss the most?
Mums roast dinners and her Christmas ham.