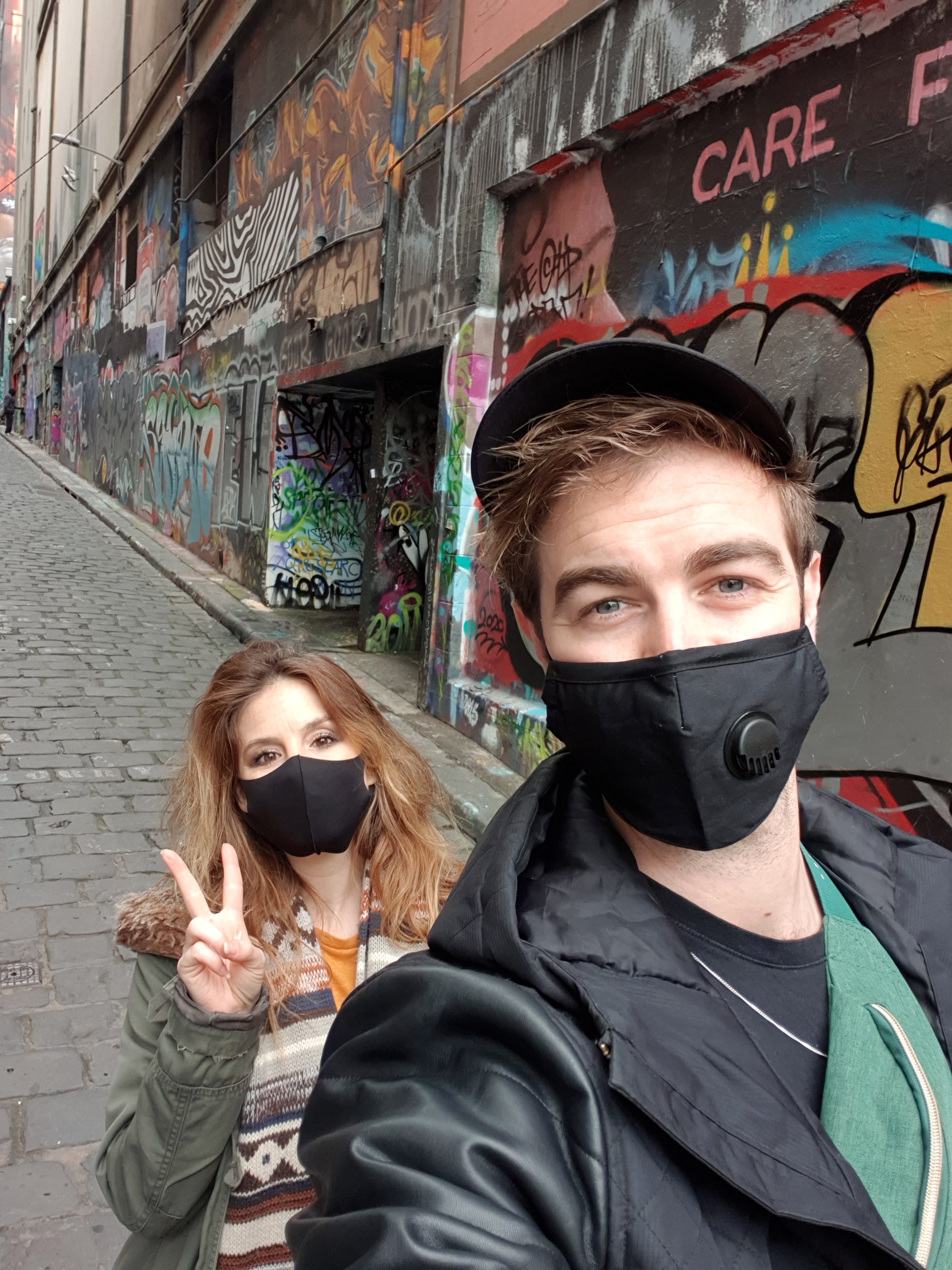 ​Name?
Chris Reid
Where are you from in NZ?
Good question, I'm originally from Christchurch, but left NZ after spending 8yrs in Wellington.
Where are you currently living?
I'm currently living in Melbourne.
How long have you been living there?
Since March of 2019
What is your current profession and who are you working for?
My profession? I'm still in hospitality, working as Bar Manager in South Yarra at a restaurant and rooftop bar called 'The Osborne,' mainly dealing with A-list celebrities here in Melbourne.
Tell us what it is like where you are living?
It's amazing - I live on the 9th floor of an apartment building that overlooks Albert Park and St Kilda Beach, which during level 4 lockdown saved me from from going insane. We get the most amazing views and sunsets from our balcony.
What have you done for fun/entertainment throughout Covid and the lockdown?
Literally everything, from puzzles to home workouts, taught myself how to cook. We had Netflix, Stan, Disney+, Binge, Amazon Prime.
We walked around Albert Park daily (which is 5km). It was tough, but we made it work.
Are there any particular challenges throughout this period that stand out for you?
Only a couple come to mind - As a Kiwi and having not been in Australia for long I wasn't eligible for any of the Job seeker or Job keeper funding over the pandemic, so I was literally using what savings I had to survive, which ran out in September. I had family in NZ having to send me money on occasion for the last few months of the lockdown and I hated to ask, but I just couldn't help it. The other being that my rent was never cancelled or reduced so I was paying full rent for the whole time, other than a 2month 25% discount, it was tough.
Beer or wine?
Good question to ask a bartender. Can I say Spiced rum? I'm actually a big fan of red wine, love me a good French Bordeaux with some good soft cheese from the market.
Choice of takeaway?
I'm not a big fan of takeaways to be completely honest, but having moved to Melbourne they have pretty good Thai over here.
Are you more of a hunter or gatherer?
Gatherer, im all about hard work.
What inspires you?
For years I just worked and worked, drinking excessively (because that's what bartenders do right?) Sleeping all day, partying all night for years, I was existing, but I wasn't living. Then I moved to Melbourne and met Jess, my now fiancé and she makes me want to live. I now laugh more, i'm smoke-free, i'm drug-free and i'm now looking to the future. Jess inspires me.
What is the most useless talent you have?
I can recite word for word the entire movie 'The Grinch,' the one with Jim Carey. I watch it every year round Xmas and it makes my family laugh.
What is your favourite place in the world, and why?
I haven't really travelled, so my answer won't be the greatest, but if I had to answer - Theres this place in Wellington ' The City to Sea Bridge,' I couldn't tell you how many times I'd go there and just read a book or just go there to think, that's my favourite place. Once boarders open up I want to take Jess there.
What is your funniest travel story?
Again, don't exactly have one, but when I first moved here to Australia I went via Brisbane because I had cousins I hadn't seen in 10 years. Anyway, I got off the plane, i'm listening to music and i'm walking down to claim to my luggage and randomly the song 'I come from a land down under' by the Working Guys, blasts in my ear and I just stop walking in the middle of the path and I just laugh, like laugh out loud laugh and at that moment, all my stresses from NZ just washed away and I laughed.
Not the greatest story, but I thought it was funny.
If there was one thing you could recommend to someone about to go on their OE, what would it be?
Don't wait til you're 30! If I could go back in time I would have made this move 10 years ago. But I was scared, I was comfortable.
What is something that people don't know about you?
How honest do I get here?
I've been engaged before, to a stripper that I had been dating while running Calendar Girls in Wellington, however she left me/cheated on me, with a DJ.
Do you have plans on moving back to NZ?
Coming back to NZ to visit yes, moving back, probably not.
Yes, maybe so my partner can officially meet my family because due to covid, that hasn't happened yet. But at this stage I'm loving Melbourne too much to want to leave. I left NZ because I felt that i'd outgrown it, it got too small. Melbourne is massive and I haven't even scratched the surface yet.
What home comfort do you miss the most?
Believe it or not, I wasn't that much into rugby growing up at all, but since living here in Melbourne, I miss watching rugby. I do not understand AFL, it's 30 guys on a field scrambling for a ball. At least with rugby there is structure.
​I think the first time I heard the Haka while working over here I genuinely cried.